Marketing & Sales User Case
MailClark application for Slack and MS Teams can be used in many cases. It is a multidiscipline tool which can be used by many teams witin the same organisation.
The main Use Cases for MailClark application are:
Custommer Support
Project Management
Marketing & Sales
Recruitment
The beauty of MailClark is that it can and should be used by all the teams in your organisation in order to help you save time and money, increase the productivity and efficiency of your teams, organize the workflow and manage better the work internally and eternally.
Let me present you the main features and benefits for the Marketing & Sales Use Case. And this is not all, we also would like to share with you the main tips for using MailClark by Sales and Marketing Teams.
See below and do not hesitate to get in touch with us if you have further questions and/or wish to implement MailClark for your team and others.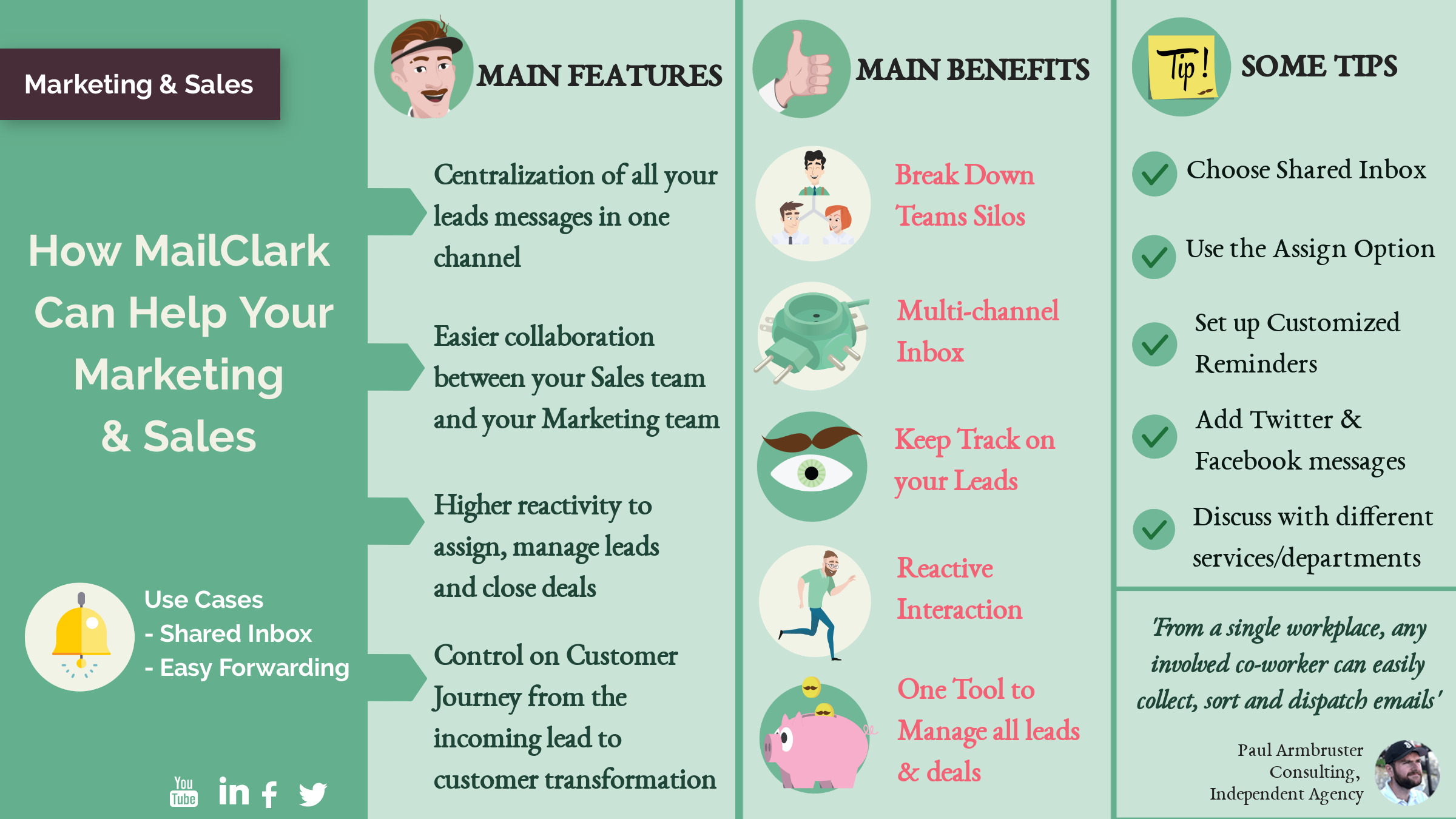 ---
---