How Reply Score can help me out?
Are you spending hours on clearing your inbox from the promotional emails, newsletters that you actually do not wish to read, the communication which is worth only screening. Are you dreaming of the world where there is a helper who can tell you to ignore the email or recommend reading and responding?We have such a helper developed at MailClark. It is called Reply Score.
Thanks to our Reply Score, you will get the emails in Slack with the suggestion what to do:
When the email requires response, you will get the actions: "Assign to me" and "Assign to a teammate".
When the email does not need the response, you can simply: "Mark as done" or "Delete"How much time this will save you?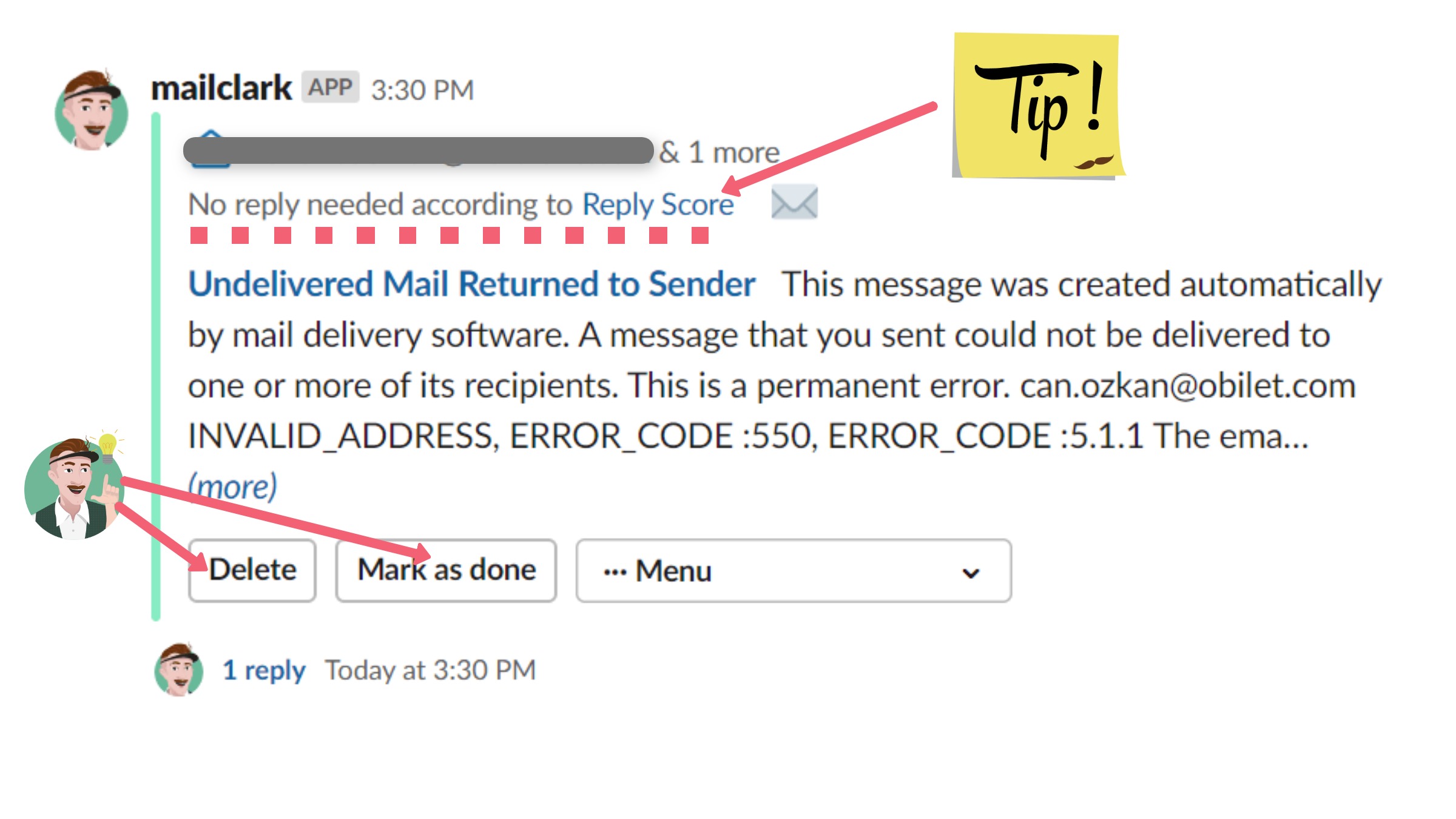 Tick as done, delete the necessary emails. Focus on replying to the real contacts, clients and colleagues messages! Work efficiently with your emails!
---
---