Questions & Answers about the live chat adapter
Can I see if the message was sent from my Facebook Page or from the live chat on the website?
You sure can! When you receive a Facebook message, we add the information (website) for messages sent via the live chat.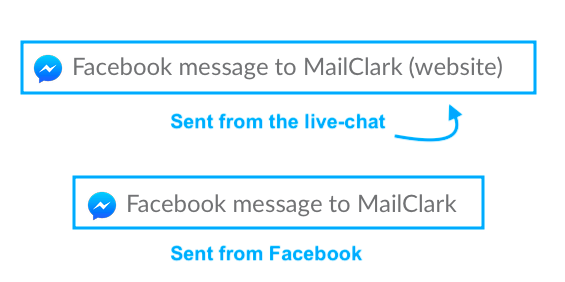 The live chat I use is not the one provided by Messenger. Can I connect this one too?
At the moment, we only allow users to connect the Messenger plug-in, not others live-chat tools.
---
---