How to get started on Microsoft Teams
To get started with MailClark for Microsoft Teams:
Go in the store and look for MailClark.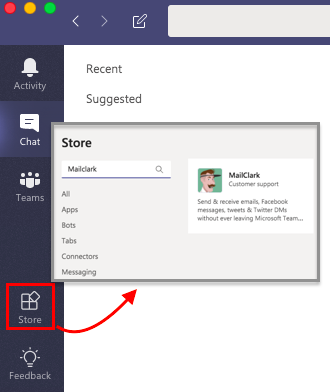 In the popup that shows up, select the team and click "Install".

Make sure to select "Add to a team", and to select a team. If you skip this step, you won't be able to connect an account later on.
Then, go in the channel where you want to connect MailClark and Add the MailClark tab to the channel.
Follow the instructions.
---
---